The Department of Justice is under increasing pressure to crack down on offshore sportsbooks and casinos. A campaign began by the American Gaming Association (AGA) in April has culminated in a Congressional letter to the Department of Justice requesting action against illegal online gambling operators.
The Congressional letter, signed by 28 members of Congress, addresses Attorney General Merrick Garland and requests that the DOJ "make a concerted effort to fight illegal offshore sports books."
In the letter, Congressmembers succinctly explain why they seek DOJ action:
"These predatory operations expose our constituents to financial and cyber vulnerabilities, do not have protocols to address money laundering, sports integrity, or age restrictions; and undermine states' efforts to capture much needed tax revenue through legal sports betting channels."
The letter continues:
"As this nascent legal market continues to expand, we cannot turn a blind eye to the fact that the illegal market is thriving and operating unfettered. These offshore operations, including Bovada, MyBookie and BetOnline, have developed sophisticated platforms that are nearly indistinguishable from those of legal providers."
In closing, the letter requests the DOJ to "work with the gaming industry, sports leagues, and other stakeholders to identify the worst actors, investigate and prosecute them, and educate Americans on the dangers associated with illegally wagering on sports." And finally, the letter asks the DOJ to respond by September 6th, 2022.
The letter received bipartisan support, including Gaming Caucus co-chairs Guy Reschenthaler (R-PA) and Dina Titus (D-NV).
American Gaming Association Welcomes the Support
The American Gaming Association (AGA) initiated the latest push for DOJ action in April when it penned a similar letter to Attorney General Garland. In fact, the Congressional letter seems to have been heavily influenced by the AGA's initial request.
In a statement, AGA CEO Bill Miller welcomed the development and thanked the Congressmembers who endorsed the letter.
"Our country's leaders are clearly and appropriately alarmed by the prevalence of offshore sportsbooks and law enforcement must act to identify the worst actors, investigate and prosecute them," he said.
Combating Illegal Offshore Gambling an Uphill Battle
The AGA has long tracked the offshore sports betting industry as it relates to legal forms of gambling at home. In a 2020 study, the AGA made some alarming discoveries regarding consumer education and the impact illegal operators have on the regulated industry.
For instance, the study found that although 74% of sports bettors say it's important only to use legal sportsbooks, more than half of them use illegal offshore sportsbooks. And even more surprisingly, 84% of the bettors who use unregulated offshore betting sites were surprised to learn they were using illicit sportsbooks.
A more recent study commissioned by the Fantasy Sports & Gaming Commission backed those findings. The 2022 study found that 81% of the people who use unregulated sportsbooks are unaware they're doing business with illegal operators.
In addition, experience has proven the offshore market will be hard to tame. Any notions that legalization and regulation would naturally channel bettors away from the offshore market in numbers big enough to disrupt illegal sportsbooks have long since expired.
Individual operators and state-level regulators have tried various measures to tackle the issue, but their solutions don't pack enough of a punch individually. The Department of Justice could add some serious weight to future efforts, but offshore sportsbooks have shown they are nothing if not resilient.
Attacking the problem head-on would require expensive and time-consuming international investigations. And further, there is no guarantee they would do much to blunt the industry's demonstrated ability to persist under withering fire from regulators, payment processors, and law enforcement.
If the DOJ acts, it will have a tall order on its hands and assume responsibility for solving a complex problem. If it doesn't act, the status quo simply continues. Considering the above, the odds that the DOJ will take sweeping action against offshore sportsbooks and gambling sites are far from certain.
In either outcome, state-level lawmakers must still proceed carefully to strike the right balance between maximizing tax revenue to the state and creating the conditions conducive to a competitive market.
States that try too hard to squeeze every dollar out of legal sports betting will paradoxically push dollars offshore by limiting customers' choices and making it expensive for licensed operators to educate consumers through advertising and attract bettors via appealing betting lines.
On the other hand, some of the states that have aggressively pursued a light touch, low tax approach to sports betting have found their tax revenues to be lower than expected.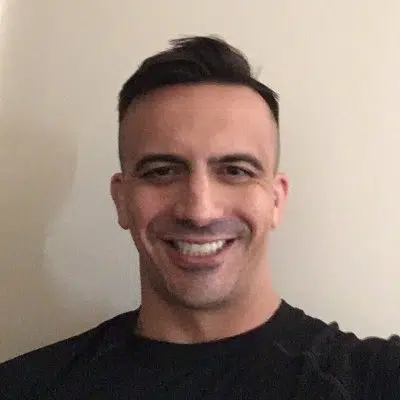 Wes Burns Co-Founder / Gambling Industry Expert
Wes Burns has more than a decade's worth of experience as a writer, researcher and analyst in the legal gambling industry and is co-founder of BettingUSA.com. As a former professional online poker player, Wes approaches his work from the viewpoint of players.