FanDuel is home to the best free-to-play PGA game online, and it's open to fans in all 50 states. Swing for the Green contests are free to play, but FanDuel guarantees $5,000 in prizes for every PGA golf tournament shown on CBS this season.
How FanDuel's Free PGA "Swing for the Green" Contests Work
The only thing players need to do is make ten predictions before the final round of every qualifying tournament. Those who answer the most prediction questions correct rise through the leaderboard rankings and qualify for a share of a $5,000 prize pool.
The concept is simple, participation is free, and all it takes is a few minutes to make one's picks. In short, there's no reason for golf fans to skip FanDuel's Swing for the Green prediction contests.
Visit FanDuel to Make Golf Predictions Today:
www.fanduel.com
Read on for all the details, including how to participate and what players stand to win.
Swing for the Green on All CBS Golf Tournaments
FanDuel's Swing for the Green contests run until the end of every PGA season and are open for all PGA golf tournaments shown on CBS.
Each contest is free to enter and presents ten multiple-choice questions about what will happen during the final round of an upcoming PGA tournament. Typical questions involve predicting the winner's nationality, which of four selected golfers will record the best score, and so on.
The participants who answer the most questions correctly earn a spot on the leaderboard and split the $5,000 prize equally. In past contests, enough people have answered every question correctly that the individual payout worked out to just under $30 per person. It's not the biggest prize in the world, but it's also not bad for a free contest that only requires a few minutes of your time.
Participating in FanDuel's Swing for the Green contests is easy. New and existing users can visit FanDuel.com to log in or register and then visit the "Free Games" tab to get started.
Eligible Swing For The Green PGA Golf Tournaments
Swing for the Green contests run until August 7th, 2022, for every PGA tournament shown on CBS:
June 23-26: Travelers ChampionshipJune 30-July 3: John Deere ClassicJuly 7-10: Genesis Scottish OpenJuly 21-24: 3M OpenJuly 28-31: Rocket Mortgage ClassicAugust 4-7: Wyndham Championship
Swing for the Green Eligibility
The FanDuel "Swing for the Green" promotion is open to golf fans in all 50 states because no purchase is necessary to participate.
Readers can visit FanDuel.com to sign up for an account to get started, even if they live in states that don't have FanDuel Sportsbook or Daily Fantasy.
Swing for the Green FAQs
FanDuel Free-to-Play Games Lineup Continually Expands
FanDuel is the oldest mainstream daily fantasy sports provider and is now the most successful online sportsbook in most states where it operates. Yet even now, FanDuel hosts a lot of free-to-play games for new and existing customers alike.
The Swing for the Green contests accounts for just some of the many free-to-play games FanDuel hosts throughout the year for various sports. In fact, they're not even the only free PGA contests FanDuel offers.
For example, FanDuel and Calloway partnered in 2021 to host $20,000 free-to-play predictions contests for select golf tournaments. That partnership continues to yield fruit for fans to this day, with FanDuel hosting regular $20K golf contests that cost nothing to play.
Most online sportsbook operators have tried similar strategies to varying levels of success. PointsBet ran free Pick 6 NFL contests for a couple of years before discontinuing them, but FOX Bet's Super 6 contests are still going strong.
Some sportsbooks build their free-to-play games in-house, but several prominent brands rely on contests managed by Chalkline Sports, a company that specializes in free-to-play contests.
In an interview with BettingUSA, Chalkline Sports CEO Daniel Kustelski explained that sportsbooks offer free contests to attract new users, build customer databases even in states that haven't yet legalized sports betting, and retain current customers.
About the AuthorLatest Posts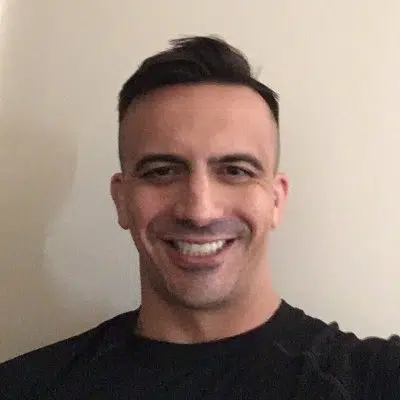 Wes Burns Co-Founder / Gambling Industry Expert
Wes Burns has more than a decade's worth of experience as a writer, researcher and analyst in the legal gambling industry and is co-founder of BettingUSA.com. As a former professional online poker player, Wes approaches his work from the viewpoint of players.