MaximBet has signed a sweeping partnership with the most successful female rapper of all time. In a press release, MaximBet Sportsbook announced an agreement with Nicki Minaj to make her its Creative Director, special adviser to the board of directors, and global brand ambassador.
As an entertainment icon and prolific entrepreneur, Nicki Minaj is a fitting pick for MaximBet. MaximBet's ambitious approach to sports betting and Minaj's experience as a heavy hitting influencer combine well as MaximBet seeks to promote its brand in a competitive industry, particularly as women show an increasing interest in sports betting.
Together, Nicki Minaj and MaximBet will promote the brand via merchandising deals, additional marketing partnerships, fan experiences, and more.
Nicki Minaj Taking on Multiple Roles at MaximBet
Nicki Minaj and MaximBet's relationship extends beyond the typical "brand ambassador" partnership online sportsbooks typically announce. In addition to serving as a brand representative, Minaj will also take over as the Creative Director for Maxim Magazine, the parent company of MaximBet.
Minaj will also act as a special advisor to the MaximBet Board of Directors and play a major role in the company's iGaming expansion. Commenting on her new roles, Minaj stated:
"I don't think I've ever been prouder of a collaboration. Merging business savvy power moves with my natural, creative, sexy, fun, and fashion-forward expression is just so spot-on as it relates to this partnership."
MaximBet aims to position itself as more than just another online sportsbook in an increasingly crowded space. Instead, it wants to be a lifestyle sports betting brand that offers customers real-life experiences that "money can't buy." Its partnership with the most prominent female rapper alive is MaximBet's biggest step yet in that direction. MaximBet is currently only live in Colorado, but it has major expansion plans through market access agreements it has secured in 11 states.
In a press release, MaximBet CEO Daniel Graetzer described Nicki Minaj as more than just a superstar:
"Nicki is best known around the world as a mega superstar, but we know her as a brilliant  businesswoman. Her role as a strategic advisor to  MaximBet will be invaluable to us. She's built one of the most powerful brands in the world, her own, and she's applying that same savvy and creativity to our lifestyle sports betting brand. I couldn't be more excited to be working with her — she is creative, smart, passionate and bold. There is no one better suited to helping us take this form of entertainment mainstream." 
Nicki Minaj Is Especially Influential with Women
Minaj has a major influence in the social media world as the most followed rapper on Instagram. She has 280 million followers on social media and will easily be able to promote MaximBet via multiple channels.
Previous collaborations with Minaj have been successful, and the MaximBet agreement is expected to see the same success. Minaj has helped designer brands in the past reach new heights, including Fendi, Louis Vuitton, and Burberry.
It will be interesting to see how she applies her savvy to the sports betting world and if a major focus will be placed on the female audience. More females than ever before are taking advantage of sports betting and with MaximBet working with Minaj, they can utilize her influence to bring in more female players.
More Women are Using Sports Betting Apps
A recent study by Global Wireless Solutions (GWS) showed that more females are using sports betting apps to place bets. Online sportsbooks in the United States are gaining women customers at a faster rate than the female counterparts.
The study showed that in 2021, over 4.6 million female customers joined sports betting apps. That was a 115% increase from the year before. There are still more male than female bettors in the market, but women are logging in at a record pace.
It's likely MaximBet will create campaigns with Minaj that cater to the growing female sports betting segment. This would be a smart move as most, if not all, sports betting marketing campaigns target men.
About the AuthorLatest Posts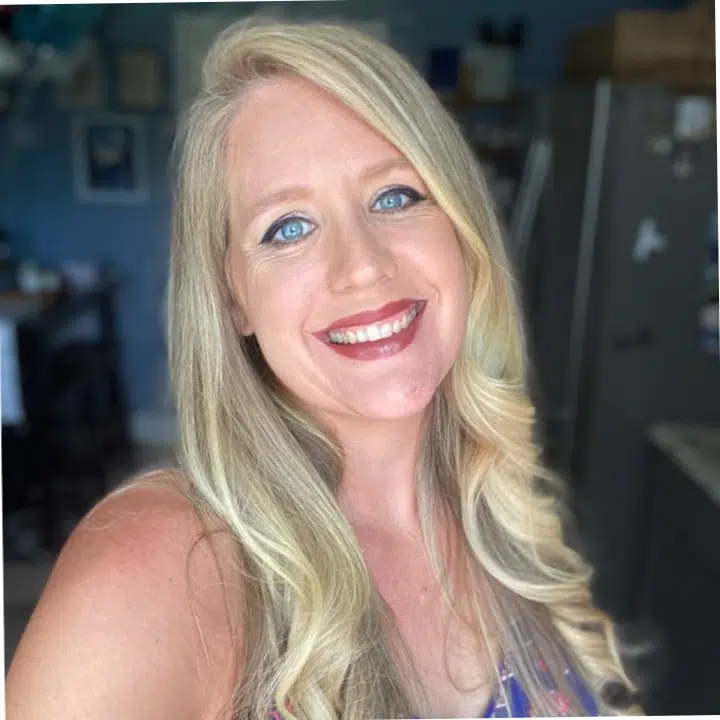 Sadonna brings creativity and knowledge to create quality gambling industry news coverage. The gambling landscape is constantly changing and Sadonna stays on top of the latest developments, good and bad.  Sadonna plays a vital role at BettingUSA.com in providing current updates with fully-researched news pieces.