Legal sports betting is coming soon to more than 50 cruise ships ported in the US through a partnership with BetMGM and Carnival Cruise Lines.
In a press release, BetMGM announced it has partnered with Carnival Corporation to offer mobile sports betting and online gambling on three cruise lines:
Carnival Cruise LineHolland America LinePrincess Cruises
In addition, BetMGM and Carnival Corporation agreed to partner on marketing and promotional activities.
BetMGM CEO Adam Greenblatt praised Carnival Corporation and welcomed the partnership in a statement:
"We've found an ideal partner in Carnival Corporation and look forward to providing our sports betting and iGaming products to its millions of passengers. This is another great opportunity for us to further expand BetMGM's footprint." 
According to USA Today, BetMGM and Carnival will roll out online gambling and sports betting on cruise ships in phases, beginning with Carnival Cruise Line ships in Q1 2023.
Carnival Corporation Chairman Micky Arison also owns the NBA's Miami Heat, so sportsbooks on all Carnival Corporation ships will not accept wagers on games involving the Heat.
Cruise Ship Sportsbooks in the USA
Cruise ship sportsbooks are not a new concept, but BetMGM is the first prominent, brand-name operator to partner with a cruise line specifically for sports betting.
One of the longest-running examples is Florida's Victory Casino Cruises, which has run since before the US legalized sports betting. The five-hour expeditions sail up to 1,200 guests twice a day into international waters to offer casino gambling and sports betting.
And before BetMGM came along, Carnival Corporation was partnered with Miomni to operate the Ocean Sportsbook concept on its MedallionClass Princess Cruise ships. Guests aboard the ships can visit the sportsbook in person or download its mobile app to bet from anywhere on the ship and place in-play wagers.
BetMGM will replace the existing sportsbooks on Princess Cruise line ships, which offer wagering on a full range of professional and college sports. The breadth of betting will likely only expand as BetMGM takes over. BetMGM is a well-funded operator that will have no problem improving further on the original Ocean Sportsbook concept.
Most other cruise ships have casinos on board, but few offer sports betting. BetMGM's entrance into the cruise ship sports betting space may be a turning point. The mainstreaming of sports betting is well underway in the US, and the legal hurdles are lower than ever for other cruise ships to follow in BetMGM's wake.
Cruise Ship Sports Betting and the Law
Cruise ships have offered gambling in international waters since the 1920s, usually to get around anti-gambling laws on land.
In 1948, President Truman signed the Cruise Ship Act, prohibiting Americans from operating US-flagged ships with gambling. However, the Act had the unintended consequence of putting American-owned cruise lines at a significant disadvantage to their foreign competitors. While the Act prohibited domestic cruise ships from offering gambling onboard, internationally owned ships continued to freely offer gambling to their passengers.
Congress finally remedied the issue more than four decades later by passing the United States Flag Cruise Ship Competitiveness Act of 1991 that, among other things, allowed US-registered ships to offer gambling in international waters.
When the first cruise ships sportsbooks opened is unclear because they have had the ability to offer sports betting for as long as they've provided casino gambling. Some passengers have reported seeing sports betting lines on cruise ships as early as 2012 and 2014, but those rumors are tough to confirm today.
In any case, the same legal environment that allows cruise ships to operate casinos on board also applies to sports betting. When cruise ships enter the high seas, anything goes as far as gambling is concerned.
Aside from Florida's Victory Casino Cruises, few cruise ships offered sports betting until Carnival and Miomni debuted their Ocean Sportsbook app in February 2021.
The lack of sports betting on cruise ships until recently wasn't a function of the law but rather a lack of interest and financial motivators. Sports betting is a relatively low-margin, high-effort business, and few cruise ships found it worthwhile investing in the infrastructure and knowledge to offer full-fledged sports betting.
However, demand has been on the upswing since the US legalized sports wagering at the federal level, and cruise ships can now outsource risk management and line origination to experienced third-party operators like BetMGM. As a result, it has become significantly easier and more cost-effective for cruise ships to offer sports betting.
Cruise Ship Sports Betting FAQs
About the AuthorLatest Posts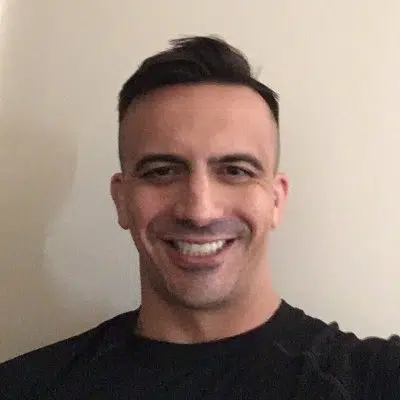 Wes Burns Co-Founder / Gambling Industry Expert
Wes Burns has more than a decade's worth of experience as a writer, researcher and analyst in the legal gambling industry and is co-founder of BettingUSA.com. As a former professional online poker player, Wes approaches his work from the viewpoint of players.