The US Department of Justice has indicted a professional poker player and WSOP bracelet winner for participating in an alleged $25 million sports betting tout scheme.
The DOJ has charged Cory Zeidman, who won a bracelet in the 2012 World Series of Poker, with conspiracy to commit wire fraud, mail fraud, and money laundering for his role in a sports betting scheme that collected more than $25 million from unsuspecting customers from 2004 to 2020.
According to the indictment, Cory Zeidman and his co-conspirators placed radio ads across the United States, boasting a "sophisticated white-collar approach to gathering sports information." The organization also advertised itself to customers as "wagering as investing, not high-risk gambling."
Zeidman and co. allegedly told would-be customers their organization had inside information from TV execs and physicians at colleges, that they knew certain events were fixed, and that there was "no risk associated with their wagers."
In addition, the DOJ alleges Zeidman and his co-conspirators opened bank accounts in the names of shell corporations to receive money from the scheme's victims.
Homeland Security Investigations New York Acting Special Agent in Charge Ricky J. Patel summarized the DOJ's take on the situation with a scorching statement:
"As alleged, Zeidman preyed on individuals who were led to believe he had inside information that would lead them to easy money. In reality, he was selling nothing but lies and misinformation— bilking millions from victims along the way, leaving their lives in financial ruin and their bank accounts empty.
"HSI will continue to work together with our partners to follow the money and tackle complex financial investigations to bring to justice fraudsters like Zeidman, who finance their lavish lifestyles by concocting ways to bamboozle the innocent when their only real goal is lining their pockets with ill-gotten cash." 
There's A Thin Line Between Questionable Touts and Criminal Fraud
Questionable sports betting touts are hardly remarkable and deserve all the scorn they get. However, Zeidman and his co-conspirators guaranteed a meeting with the DOJ when they lied about their information sources, promised no-risk wagering, and laundered money through shell bank accounts.
Many sports betting touts dance all around the thin line that divides questionable ethics from outright criminality. Most just don't get caught.
For example, it's a common practice for touts to publish cherrypicked predictions they've made or even just fabricate their records out of thin air. A sports betting tout scam can be as simple as making a two-way pick on a game where it advises betting on Team A to half its e-mail database and Team B to the other half.
Lying to entice prospective customers to pay money for handicapping picks is a clear-cut example of fraud, but it can be hard to prove, and most touts are too small to show on law enforcement's radar anyway.
Smarter touts avoid making promises and demonstrably telling lies, relying instead on legal puffery to market their wares. Puffery can be misleading to an extent, but it's not illegal on its own.
In any case, sports betting handicapping services are almost never a good deal for bettors.
Professional sports bettors are happy to hit a 55% win rate over the course of a season, which means their per-bet edges are small. Even if it's possible to find a legitimate winning tout (unlikely), the customer's average bet must be very large just to break even after accounting for the fees. And large bets require massive bankrolls to handle the inevitable swings one encounters when betting with a slight advantage.
All the while, the typical sports betting pick salesman "touts" paid picks as an easy way to make money and win more often. It's a questionable way to make a living, at best, but when touts cross the line as Zeidman allegedly did, they run the risk of an uncomfortable conversation with law enforcement investigators.
And now that legal sports betting is mainstream in the US, the DOJ is much more likely to intervene at the behest of regulators and operators who are incentivized to give sports betting as clean an image as possible.
About the AuthorLatest Posts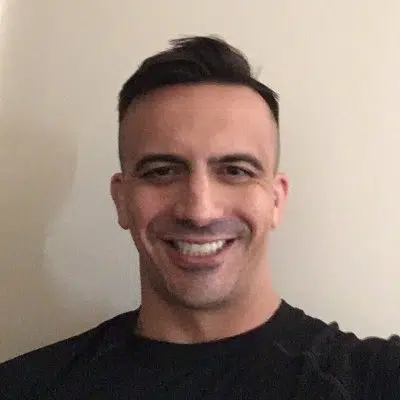 Wes Burns Co-Founder / Gambling Industry Expert
Wes Burns has more than a decade's worth of experience as a writer, researcher and analyst in the legal gambling industry and is co-founder of BettingUSA.com. As a former professional online poker player, Wes approaches his work from the viewpoint of players.